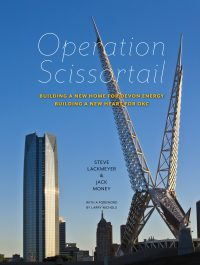 Operation Scissortail: Building a New Home for Devon Energy Building a New Heart for OKC
The announcement of the plant for the Devon Energy Center did change everything for downtown Oklahoma City, and in many ways Devon itself. Operation Scissortail is the story of the growth of Devon into a preeminent oil and gas company whose desire for world-class workspaces for its employees offered the opportunity to construct a building that would symbolize its significance and vitality. A building that, because of the quality of the design, has become an immediate symbol of the renaissance of downtown.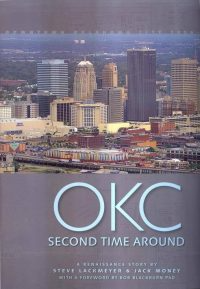 Illustrated with more than 250 historic photographs, OKC: Second Time Around is a vivid account of the challenges of urban redevelopment and community mobilization. A fascinating read for those who have witnessed this renaissance, students of Oklahoma history, and those interested in the peculiar, frail and highly individual nature of a city's reinvention.
To The Max: Max Weitzenhoffer's Magical Trip from Oklahoma to New York and London-and Back
A third-generation Oklahoman, Max Weitzenhoffer has a life story as unique and colorful as you will find, a remarkable blend of risk-taking, glamour, and glitz that has been enriched by saloon keepers, oil wildcatters, wealthy art patrons, artists, and Broadway and Hollywood stars. When it comes to both the art world and the theatre, there is not much Weitzenhoffer has not accomplished-while maintaining his lifelong ties to Oklahoma and his beloved University of Oklahoma, to which he donated his family's $50 million art collection. But his real fame came on Broadway, where he produced two Tony Award winners, "Dracula" and the hit musical "The Will Rogers Follies," and partnered with some of the biggest names in the business, including Andrew Lloyd Webber.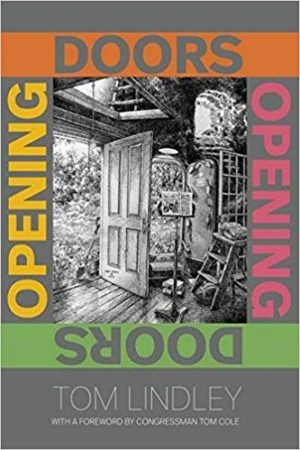 Opening Doors offers a collection of thirteen profiles of Oklahomans who have overcome singular barriers to achieve rich productive lives: Greg Burns, Joe Clytus, Rebecca Jim, Rodney Bivens, Leona Mitchell, Jim Roth, Rudy Alvarado, Brandy Carter, Frank Wang, Deacon Turner, Shawnae Robey, James Riley, and Ben Shanker.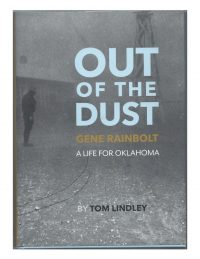 Out of the Dust: Gene Rainbolt A Life for Oklahoma
Gene Rainbolt was born in Norman, Oklahoma and raised by a single parent in a home where money was a constant challenge as the Depression began to create mass misery and despair. Abandoning a promising vision as an academic economist, Gene turned to banking and over the course of three decades revolutionized Oklahoma's archaic banking system, virtually single-handedly changed its underlying laws and built the largest state-chartered bank in the state.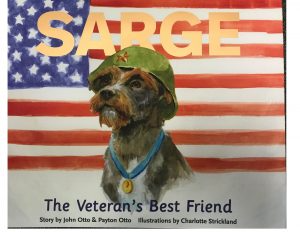 Sarge: The Veteran's Best Friend
This is the story of Sarge's journey from rejection and fear to a productive happy life as the mascot of the Veterans Center in Norman, Oklahoma. Sarge is a narrative about the transformative effects of learning to give and receive love.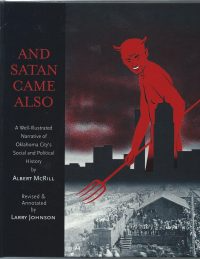 This book occupies a unique place in Oklahoma History. The original issued in 1975 is out of print and worth hundreds of dollars. Originally written by Albert McRill, a veteran Oklahoma City attorney and one-time city manager, as a series of newspaper columns that were later compiled by the author into a compelling political history of the City's first 60 years. Now, enriched with more than 200 illustrations and including incisive annotations by the historical Larry Johnson, this new edition fills a major gap in the evolution of this community.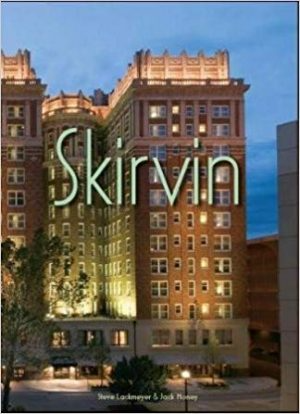 The story of Oklahoma City's Skirvin Hotel includes dramatic and eccentric personalities heavily involved in developing the city, plus an astonishingly sophisticated and complex rebirth through a public-private partnership at a pivotal moment in the Renaissance of the community's downtown. Five generations of Oklahomans and guests from around the world have passed through the Skirvin, its restaurants and bars in the past one hundred years, and almost everyone has a memory, making Skirvin an irresistible story!
Big League City: Oklahoma City's Rise to the NBA
Big League City is the fascinating story behind that transformative moment when "The Thunder" came to Oklahoma City, elevating it to a "big league city." David Holt's position as the Mayor's assistant gave him a unique opportunity to observe how a singular series of serendipitous events paired with the stubborn commitment of his sports-minded boss, the Mayor, and the remarkably unified effort of a group of perceptive investors, community leaders, and city staff brought the dream of NBA basketball to Oklahoma City. Holt, a lawyer and first-time author, writes with the clear narrative style of a natural storyteller. In his deft hands, the story becomes a compelling chronicle and a good read. It will be of interest not only to Thunder fans but also to the growing number of those fascinated by Oklahoma City's ascent into the ranks of a truly vibrant and exciting American Cities.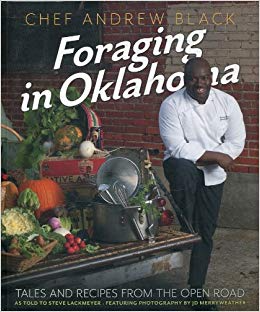 Foraging in Oklahoma: Tales and Recipes From the Open Road
When Chef Andrew Black arrived in Oklahoma City as the Executive Chef of the Skirvin Hotel he immediately began to explore local sources for fresh ingredients. This book is the story of a series of trips he took to visit farms, ranches, and bakeries in search of the best locally-produced foods for his kitchen and of the fascinating group of farmers and gardeners that have become his friends. This book also contains many personal recipes of Chef Black.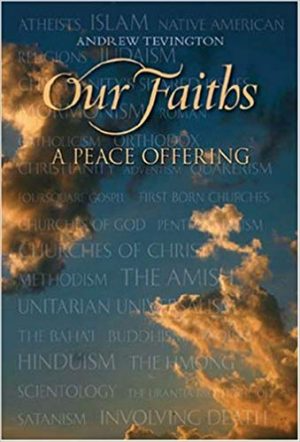 Our Faiths: A Peace Offering
In an informal and nonjudgmental style, the author answers questions about different religions practiced in America, ranging from the esoteric Urantia Brotherhood and Native American Peyote Religion to the better-known Christian denominations, Judaism and Islam. Readers of different faiths have said: "It is refreshing to see someone stand in solidarity with people of all faiths.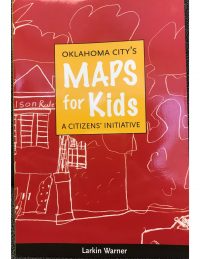 Oklahoma City's MAPS for Kids: A Citizens' Initiative
MAPS for Kids tells the story of the challenges faced by the Oklahoma City Publis Schools in the decades following the imposition of the "Finger Plan" of forced busing, the remarkable work of the committee and the MAPS for Kids elections that resulted in the unprecedented renewal of the district's facilities and the beginning of its renaissance.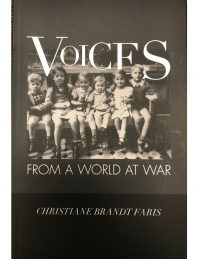 Voices from a World at War
Christiane Brandt Faris has, over the past twenty years, interviewed Germans now living in Oklahoma in order to preserve their memories of life under Hitler and the subsequent Allied occupation. Professor Faris brings a unique perspective and a special intimacy to these interviews. The result is a highly approachable and engaging oral history.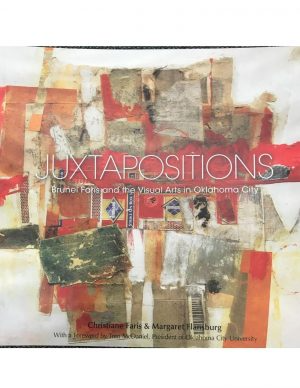 Juxtapositions: Brunel Faris and the Visual Arts in Oklahoma City
Brunel Faris's life and forty-year career as an artist, teacher, and administrator were uniquely entwined with the growth and development of an increasingly confident visual arts community in Oklahoma City. The work of Brunel Faris is represented in all of the principal museums in Oklahoma and in private collections all over the world.