Welcome to Full Circle Bookstore
Full Circle Bookstore is the largest independent bookstore in Oklahoma. For more than 30 years, we have been dedicated to helping our customers find the books they have been looking for. We carry more than 60,000 new titles in stock featuring every genre imaginable.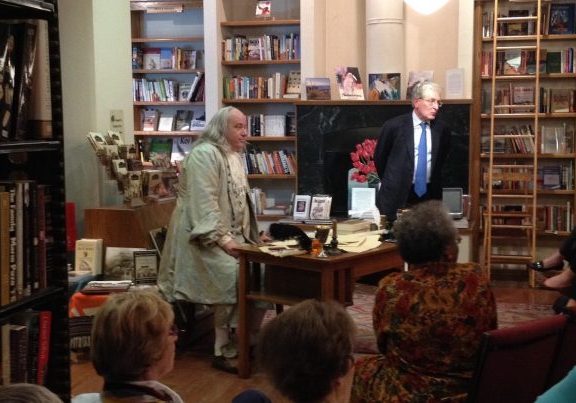 Through the years, Full Circle Bookstore has hosted such acclaimed national authors as David Grann, Brian Jacques, Alexander McCall Smith, Diane Rehm, Ree Drummond and more! Check out our events calendar to see who's coming up next and also what events we have planned for the children.
Full Circle has long been more than just a store — it is also the publisher of a wide and varied selection of Oklahoma-centric nonfiction. Browse books here that you won't find anywhere else.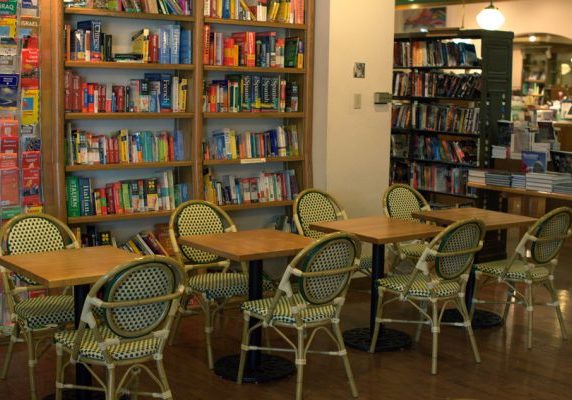 The Garden Café at Full Circle Bookstore serves a delectable breakfast menu and a delicious selection of soups, salads, sandwiches and sweets for lunch. We also offer a variety of after-hour nibbles, as well as wine and local beers.
Reading forces you to be quiet in a world that no longer makes a place for that.
- John Green
What People are Saying About Full Circle
"Full Circle has been our city's all-but-official bookstore for decades, but it is so much more than a bookstore – it is a publisher of important local histories, it is a host of important local policy discussions, it is an intellectual refuge. Full Circle Books is Oklahoma City's brain."
David Holt
Mayor of Oklahoma City
"As an author I've signed books at The Full Circle, my hometown independent bookstore, enjoyed friendship and kindness and found wonderful books that have touched me deeply. It is Oklahoma City's great good fortune that owner Jim Tolbert's idea of happiness is to spend time in the very best bookstore he could create, a bookstore with a heart, a nurturing oasis for readers. The Full Circle's impact on me has been profound and I am only one of thousands who have come to the store."
Carolyn Hart
Edgar Award Winning Author
"I had an extraordinary time at your bookstore and found an amazing literature masterpiece. The result of this mesmerizing experience is a thank you letter that you all deserve. Your service has left nothing but a wonderful memory, so once again, thank you!"
Gabriella
Student, Member of Roosevelt Elementary School Literacy Club