Full Circle Bookstore is the largest independent, locally-owned, general interest bookstore in Oklahoma. We have been in business for more than 30 years and are located on the first level of 50 Penn Place in northwest Oklahoma City.
We maintain more than 60,000 new titles in stock featuring every genre imaginable - fiction, biography, history, culture, mystery, cooking, crafts, fashion, home decoration, women's studies, education, health, entertainment, travel, and classic literature to name a few. We also have large sections devoted to Oklahoma authors, Native American books and regional interest titles as well as magazines, gift cards, maps, and book-related gifts.
The bookstore's ambiance and charm are defined by its 13-foot oak bookcases with rolling ladders, wood-burning fireplaces, and comfortable seating arrangements. Customers are also entertained by our relaxing mix of classical, jazz and folk music played throughout the store.
Our staff is composed of genuine readers and book lovers, which sets us apart from other booksellers. We are often pleased to hear how our knowledgeable staff's recommendations have been the perfect gifts for those hard-to-buy-for family and friends.
Pearl, the symbol and spokeswoman for Full Circle's preeminent collection of books about Oklahoma and by Oklahomans, is a glorious pearl covered (and thus gleaming white) semi-life-size bison. Not surprisingly, she is called Pearl, and, we have discovered, she has something of an attitude.
In 2003 the Oklahoma Nature Conservancy sponsored the creation of 100 Bison–each individually given personality, and in Pearl's case, a singularly beautiful coat by central Oklahoma artists.
Three very gifted artists– Mishi Susan, Jenny Woodruff, and Claudia Wylie–created her extraordinary presence, and they also made the decision that Pearl should be a girl. As it happens, she is the only one in the herd and her delicate coat prevents her from hanging out on street corners like the rest of the herd. These conditions are probably responsible for her supreme self confidence and thus her new role as the symbol of Full Circle's commitment to be the primary source for books by Oklahomans and about Oklahoma.
Full Circle Bookstore was originally founded by Mark McGee at NW 25th and Military in Oklahoma City in 1970 as a successor to a store he had opened in Norman called, Bread and Roses. As suggested by the names, both stores were primarily stocked for a counter-culture audience. In 1973, McGee relocated the store to the historic Veazey Drug Store at NW 42nd and Western. Then, in 1977, Jim Tolbert bought the store and began an effort to broaden the focus of the stock.
His plans were momentarily derailed, when in August 1978, a cook at the neighboring restaurant, VZDs, let a small grease fire get out of control, gutting both the restaurant and Full Circle. Much of the stock was destroyed, except for about 10,000 volumes. Those were salvaged and sold in a two-day fire sale that fall.
Rather than rebuild, Tolbert chose a space on the third floor of the 50 Penn Place retail mall for the store's grand re-opening the day after Thanksgiving in 1980. Expansions in 1985 and 1992 more than tripled the size of Full Circle, added the fireplaces and included the creation of Java Joe's Coffee Bar.
In 1995, Full Circle felt the arrival of Barnes and Noble and Borders booksellers into the northwest Oklahoma City area. The store's survival was an uphill battle. But, in the spring of 2001, Tolbert moved and expanded once again to allow easier access for the store's customers.
The bookstore moved from the third floor, 40 feet below to ground level at 50 Penn Place. The street entrance allowed Full Circle to also expand its hours: 10 a.m. to 9 p.m., Monday through Thursday; 10 a.m. to 10 p.m., Friday and Saturday and noon to 5 p.m. on Sunday.
And this is where we remain today.
Dana
Favorite genres: character-driven fiction, juicy mysteries
Favorite authors: Amor Towles, Ann Patchett, William Faulkner, old-school Stephen King
Julie
Favorite genres: children's fiction, light-hearted mysteries, inspiration, self-help
Favorite authors: Bob Goff, Anne Lamott, Tomie dePaola
Steven
Favorite genres: literary fiction, speculative fiction, short stories
Favorite authors: George Orwell, Ted Chiang, Cormac McCarthy
Linda Z.
Favorite genres: historical fiction, mystery, memoir
Favorite authors: John Steinbeck, Sue Monk Kidd, Liane Moriarty
Bethany
Favorite genres: young adult fiction, literary fiction
Favorite authors: Suzanne Collins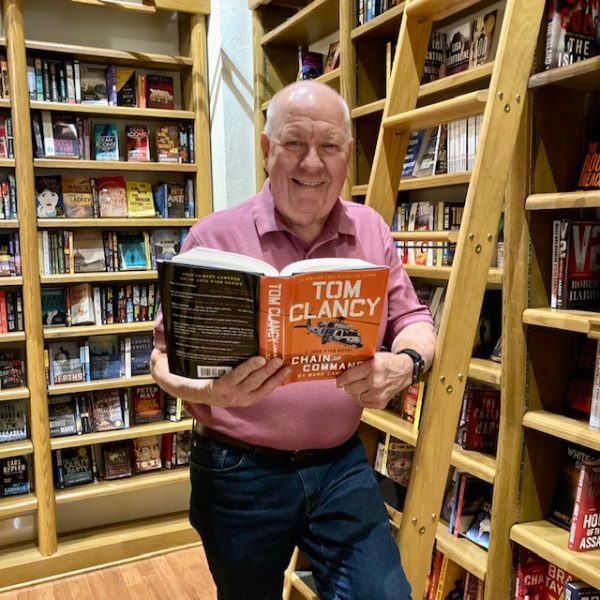 John
Favorite genres: thrillers, mysteries
Favorite author: John Grisham, Tom Clancy
Linda N.
Favorite genres: historical fiction, fiction, memoir
Favorite author: Kristin Hannah, Marie Benedict, Louise Erdrich
Chi
Favorite genres: fantasy, sci-fi, slice of life
Favorite author: Tamsyn Muir, Benjamin Alire Sáenz, CS Pacat
Cacie
Favorite genres: fantasy, horror, young adult
Favorite authors: Jane Austen, Leigh Bardugo, Charlotte McConaghy, Riley Sager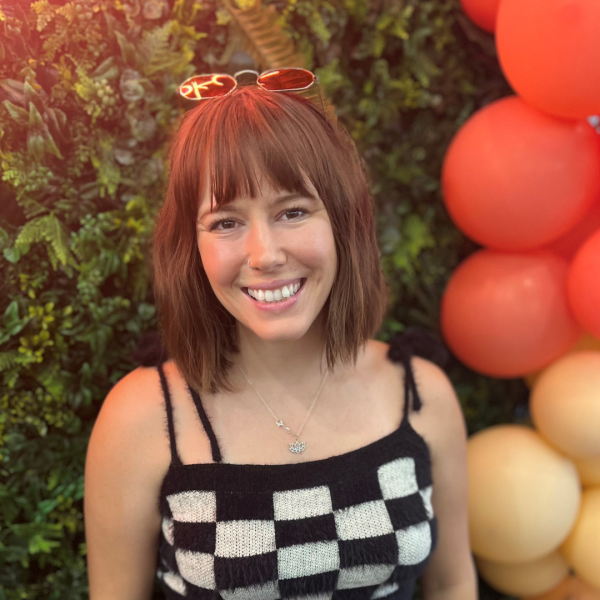 Lyndsie
Favorite genres: classics, psychology, women's literature, social and political commentary
Favorite authors: John Steinbeck, Barbara Kingsolver, John Krakauer, Flannery O'Conner
Jamie
Favorite genres: Fantasy, political & cultural commentary, nature, cookbooks
Favorite authors: Chinua Achebe, Arundhati Roy, Tomi Adeyemi, Richard Powers
Keri
Favorite genres: literary fiction, historical fiction, fantasy
Favorite author: Emily St. John Mandel, Paulo Coelho, Kristin Hannah